API Integration
Enom's industry leading API provides an integration solution that is flexible, scalable, and very secure. The API maintains a catalog of over 300+ commands, and has great documentation, tutorials, and a professional team with the technical experience to help you every step of the way.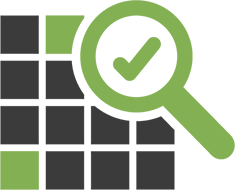 What's included:
Easily integrate domains and services directly into your website
Fully brandable solution – sell under your brand any way you want
Process payment through our API or select popular billing systems on offer
Opt-in to use your own customer database, or leverage the Enon platform structure to manage your customers
Build and test against Enom's reliable and up-to-date test environment
Take a look at the API documentation and use 'resellerdemo' for both the login name and password when building your API queries. Since this is only a test account, you can test all of the commands you want at no cost. Try it out today!